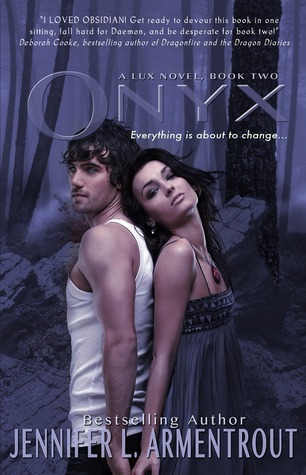 Alright...so for those of you who haven't already read Obsidian by Jennifer L. Armentrout, please please PLEASE do! It is completely beautiful, as my review about it says. Back to the point...
Onyx was fab. So many plot twists throughout and the relationship development was really funny to watch. As can be expected, I totally ship Daemon and Katy. Seriously, Blake, you need to just go die in a hole or something. You have no chance with Katy. EVER. Fantastic book with such eeriness and plot development and character development, and yes I know my grammar is horrible in that sentence, but it just had to be done! :)

So, read it. Please! It's great!